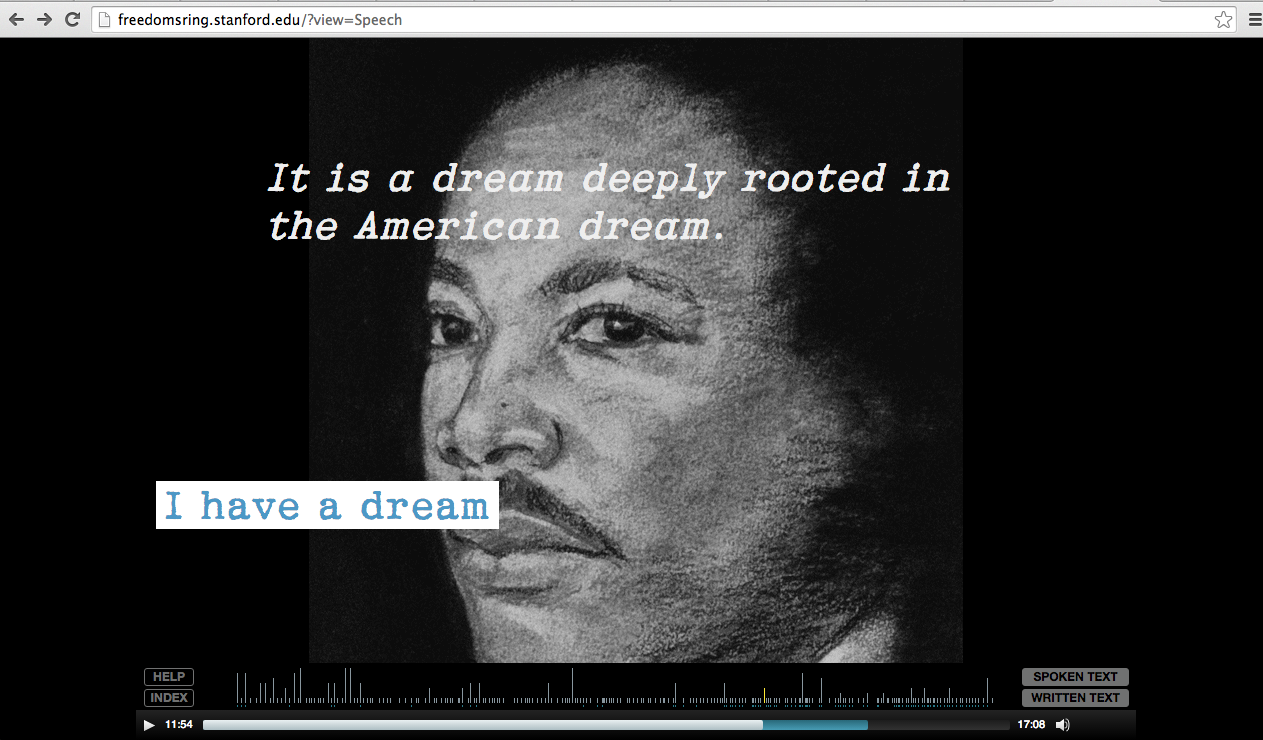 Screenshot from the website. The text plays in a vertical scroll in time with King's speech while the visuals change continuously. Blue text can be clicked to take the user to video interviews, historical media and additional annotations. The user can also change views to see the extemporaneous parts of the speech, what was prepared, and which pieces King left out while standing on the podium.
Detail of the website showing a variety of media types used to create the scrolling animation.
When a user clicks on a blue text, they are taken to a media rich annotation of that text. Here, they can find interviews with movement activists, primary documents and historical context.
Detail of the scrolling animation section based on the section of the speech where King praises, "the veterans of creative suffering" engaged in civil disobedience.
Detail of a painting used for the animated scroll of 106 year old El Fondren registering to vote. Based on the photo by Bob Fitch.
Detail of the scrolling animation. Based on an uncredited photo via http://www.crmvet.org/images/imgstaug.htm

Detail of the scrolling animation section based on, "justice rolls down like waters and righteousness like a mighty stream."
Detail of a section of the scrolling animation based on a photo by Bob Adelman.