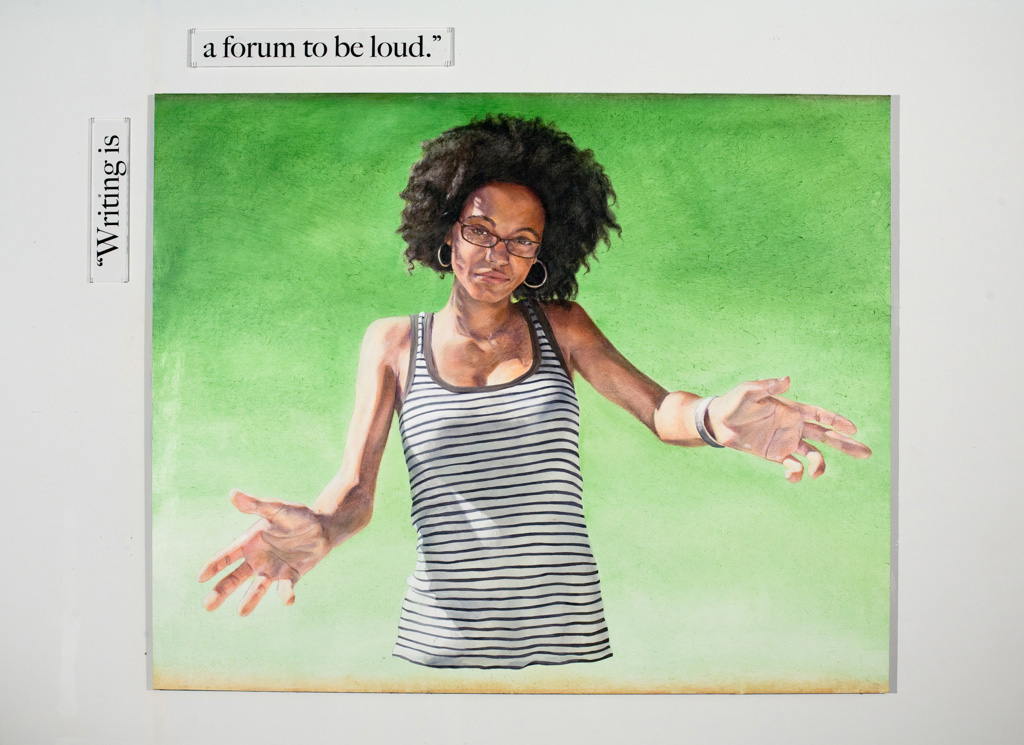 One of 18 portraits of youth poets who work with Youth Speaks. Each poet was interviewed and then chose a quote that highlighted their relationship to writing and creativity.
When installed, each portrait had a phone number that could be called to hear the poet perform a poem of their choosing.
Portraits were installed in public locations throughout San Francisco. Here, the poet chose a location where Youth Speaks hosted open mic nights.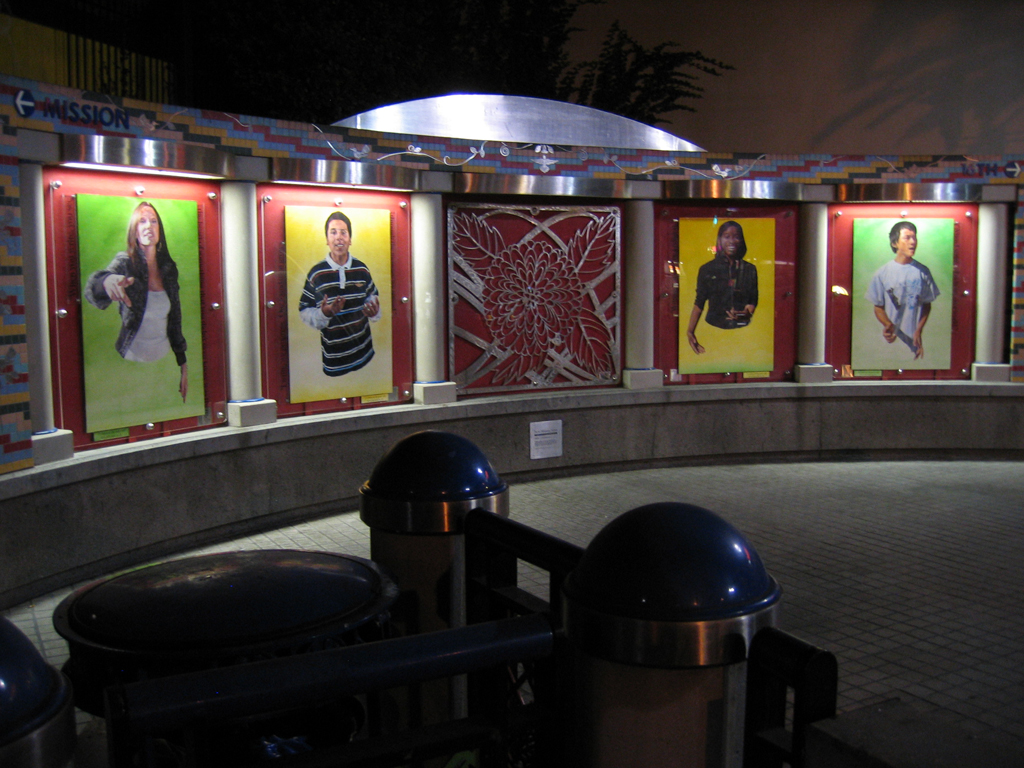 Portrait installations at 16th BART station in San Francisco.
Installation in West Portal, San Francisco.
The gallery installation highlighted the project as well as arts providers in San Francisco. The map included all of the portraits and many of the free and low-cost art programs in the city.
Installation view of the exhibit at Intersection for the Arts, with pieces created during a free workshop series and an original mural created for the space.
During the exhibit, we hosted a series of free workshops. Here, participants working on their printing technique in a workshop led by Favianna Rodriguez.
A workshop and talk by Brett Cook.